Growing up in his parents' bar and strip club, Billy was surrounded by drinking, drugs, pornography, bikers, dancers and police.
He idolized the regulars who sat around a table drinking, smoking and laughing. "I desperately wanted a seat at that table." Following his first drink at 16, Billy's weekends were filled with parties. "I would drink and be the life of the party." Eventually, he needed to drink daily. He would tell himself, "I need to drink because if I don't drink I don't feel comfortable in my own skin."
If I didn't drink, I wasn't comfortable in my own skin
Billy progressed from alcohol to marijuana to cocaine and other hard drugs. "Eventually that's not enough…and then it's selling your parents' wedding rings to make sure that you've got enough cash to get high that day." While attending church with his parents one Sunday, the pastor asked how he was doing. Billy admitted, "I'm doing terrible." That's when he realized he needed help.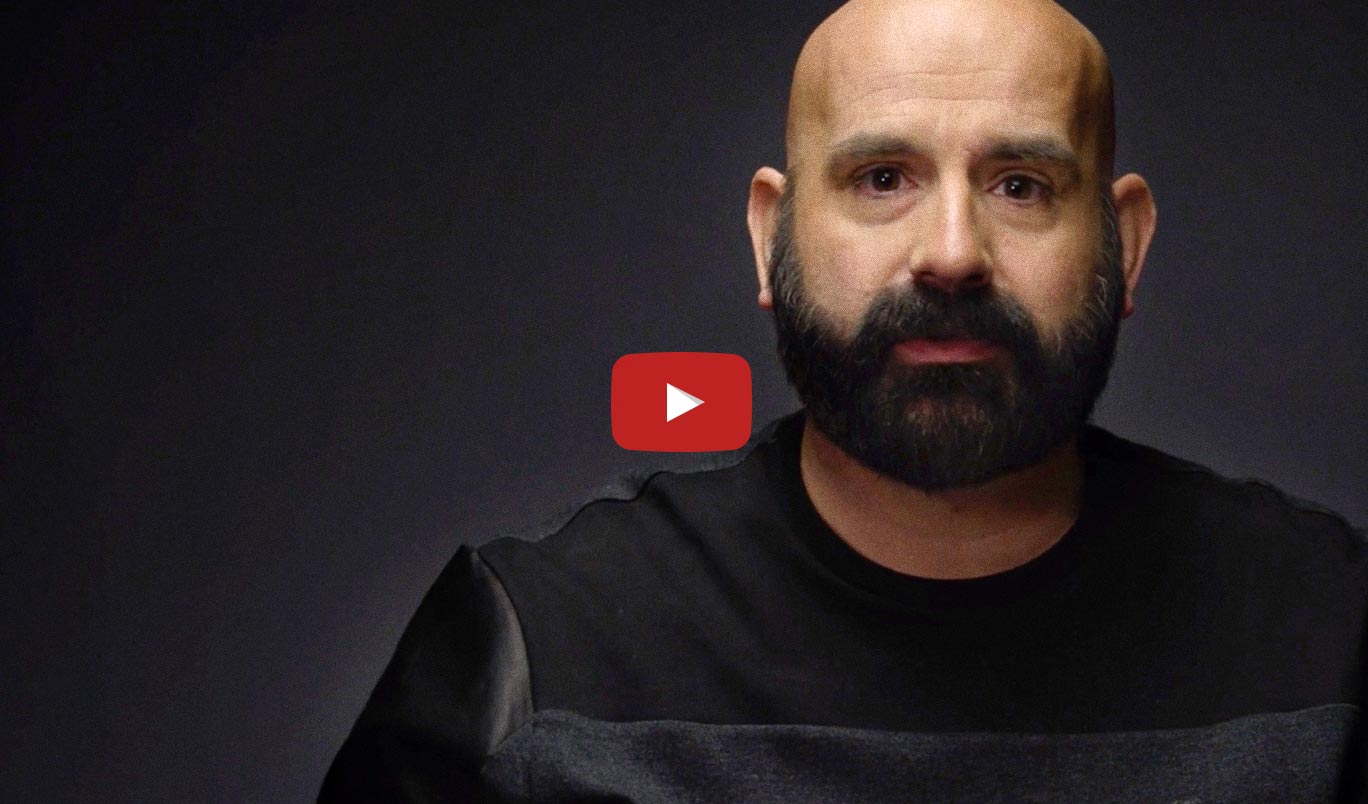 Long Story Version – 8 Minutes

Short Story Version – 4 Minutes
"Teen Challenge was the beginning of a new journey of hope, healing and recovery."
"Teen Challenge was the beginning of a new journey of hope, healing and recovery."
— Billy Mintsopoulos, Teen Challenge Canada Graduate
— Billy Mintsopoulos, Teen Challenge Canada Graduate
Other Teen Challenge Stories